Using Essential Oils Topically: A Basic Guide
Despite it being a time-tested and popular model for essential oils, topical application is often more complicated than simply applying body lotion. Essential oils are generally applied where they are needed for their localized effects or can be experienced aromatically by applying them on your wrists, palms, or behind your ears like perfume or cologne. 
Follow these steps before using any oil or blend on your skin to receive the best results. 
Determine if it Needs to be Diluted
Dilution of oils depends on which subgroup they are a part of. If the oil is classified as "Neat" it doesn't need any dilution, if it's "Dilute", that means that dilution is necessary for all types of skin. "Sensitive" means dilution is necessary for young and sensitive skin. 
Also, don't be taken aback by the myth that dilution causes the oil to lose their effectiveness. 
Apply only to Certain Areas
Because of the oils' potency, you should not use them in sensitive areas. The common areas in which oils can be applied include the face for beautifying and complexion, the forehead, neck and temples for relieving tension, the roof of the mouth and base of the skull for mood and emotional balance, the abdomen for digestive assistance, the chest to help for breathing, and the feet to limit sensitivity and to soothe the nerve endings.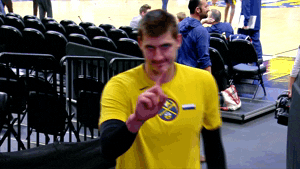 Don't apply where you shouldn't!
What to do in Case of a Reaction
While it is rare, it is best to know how to identify and what to do in case your skin has a negative reaction to the oil, and what you can do to avoid these reactions in the future. You will typically know within the first ten minutes if your skin reacts negatively, usually through irritation or increased tenderness. If this occurs, the best way to reduce the effects is by applying coconut oil to the affected area. 
The best way to avoid a severe reaction when trying a new oil is by testing it on your skin in small doses: apply one drop of oil to a patch of skin on your forearm and observe the area for an hour for any signs of reactions. 


Other Safety Tips
When using citrus oils, avoid exposure to direct sunlight or artificial UV rays for up to 12 hours. You may also diffuse the oils to reduce sensitivity or use them in areas that will not be exposed to sunlight. 

Be aware of "hot oils"! These should always be diluted especially when used on the skin. Also, take into consideration of the alternative uses other than skin application in which these can be used. 
---